About the Centre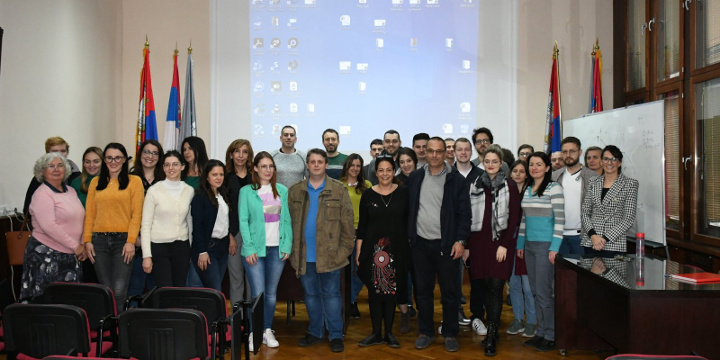 Innovative Centre of the Faculty of Chemistry ltd. (ICHF) was founded on June 29, 2009. ICHF is an organization that develops and applies scientific and expert knowledge intending to create new and improve existing products, technologies, processes, and services. ICHF's activities relate to research and development in the field of natural and technological sciences, implementation of projects, and organization of education. Currently, the ICHF employs 43 researchers, 1 scientific councilor, 8 senior scientific associates, 21 scientific associates, 5 associate researchers, and 8 graduate researchers. Many publications were published in international journals from the SCI list and a significant number of projects were realized thanks to the expertise of researchers employed by ICHF. Cooperation with the industry through applied technical solutions, innovations, and scientific and professional results that have immediate application is an important part of the ICHF's activity.
The main directions of research at ICHF are:
design, synthesis, characterization, and testing of the physiological effects of new organic and inorganic compounds using modern experimental and theoretical methods, which include: new synthetic methods, modern spectroscopic and spectrometric techniques for structural characterization and analysis, in vitro and in vivo bioassays;
molecular modeling and application of quantum mechanical methods;
development of new analytical methods for assessing the plant food and natural materials authenticity;
wastewater treatment;
molecular allergology and protein immunochemistry, as well as other research that includes all areas of chemistry and interdisciplinary research that is carried out in cooperation with other scientific institutions.
---
MicroProt Laboratory
MicroProt is a laboratory for the study of micro and nano plastics, production of recombinant proteins, isolation of proteins from natural sources and characterization by mass spectrometry-based proteimics.
MicroProt - the laboratory for the development and application of advanced methods of characterization of proteins and microplastics functions as a separate entity within the Innovation Center of the Faculty of Chemistry in Belgrade Ltd. It arose from scientific research and innovation projects in the field of biotechnology development and analysis of food proteins and proteins important for biomedicine (CAPSIDO project, ShellPCR project), as well as several European research projects that monitor the impact of environmental pollution on human health (IMPTOX, FoodenTwin and FCUB- ERA).
We invite you to visit the Internet pages of MicroProt Laboratory!