International Projects
---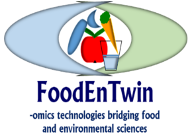 The project: "Twinning of research activities for the frontier research in the fields of food, nutrition and environmental 'omics" has received funding from the European Union's Horizon 2020 research and innovation programme under grant agreement No 810752 and its realization has started September 1st 2018.
The objective of the project is creation of European research network among the HEMIJSKI FAKULTET, UNIVERZITET U BEOGRADU (Eng. University of Belgrade – Faculty of Chemistry) (UBFC) and its research Center of Research Excellence for Molecular Food Sciences (CoE MFS) and four high renowned institutes from Sweden (Karolinska Institute), Austria (Medical University of Vienna) and Belgium (KU Leuven and Gent University). The network will provide UBFC and its partners increasing of scientific excellence and visibility, technology innovation capacity enabling frontier research at the crossroad of food, agriculture, chemistry, nutrition and environmental sciences by the infusion of –omics technologies (proteomics, lipidomics, transcriptomics, allergomics and metallomics) and experimental animal models.
Project financed by: European Commission (170 Charlemagne building, Rue de la Loi, Brusseles, Belgium)
Project started: September 1, 2018, duration: December 31, 2021
---
NIBIO project (10209)
Cooperation in food production and nutrition technologies
Project started: January 1, 2017, duration: January 1, 2027
---
Development of on-line GC-MS and LC-MS methods based on Micro Extraction in Packed Sorbent (MEPS) for the OPCW proficiency test framework and on-site analysis (OPCW L/ICA/ICB/210502/17)

Fear of terrorism is growing and it becomes more frustrating, especially in present days after ISIS chemical weapons chief, captured by U.S. special forces, has revealed terrorists plan for mustard gas abuse in future attacks. It could be expected that the chemical weapon analysis (CWA) in official OPCW proficiency tests (PT) is going to be more demanding regarding sensitivity, sample amount, and chemical diversity (matrix and analytes). Today's typical OPCW PT liquid samples are less than ten mL with concentration of target analytes as low as few ppm, and time frame 15 days from sample arrival to sending back report.

In this project proposal we hypothesize that Micro Extraction in Packed Sorbent (MEPS) could be a good alternative to today's ROPs for OPCW PT, and good starting point for tomorrow's demands. MEPS is relatively new method for sample preparation that could be performed directly on GC or LC instruments. Advantage of microextraction is that by skipping one step (SPE) in sample preparation and in combination with in-liner derivatization it becomes an automation method for water OPCW PT samples in GC based methods.

We intend to synthesize or obtain different agent degradation products and precursors (e.g. thiodiglycol, methylphosphonic acid, benzylic acid, pinacolyl alcohol, phosphonic esters from Schedule 2.B.04 group…) to prepare samples similar to OPCW PT samples, to develop and validate MEPS methods on Si, C8+SCX and C18 bins. Method development will be guided by NMR, GC-MS, and LC-MS analysis. Large volume injection will be tested in detail in order to achieve best limits of detection for each type of CW agents.

We expect that sample collection could be done manually by different types of MEPS syringes and then transferred to on-site laboratory for direct analysis. We will examine if MEPS syringes could be used for on-site sample collection.

In addition, one of the main goals of the project is training younger team members the way they could work independently in later stages.

Scientific results will be prepared for publication, and presented on advance courses at Faculty.

After the project ends we will continue developing MEPS application for CW metabolites from urine and blood samples, and try to employ MEPS analyses for food and pharma industry. Finally we are confident that proposed MEPS project will be sustainable in the future.
Project financed by: Organisation for the prohibition of chemical weapons - OPCW (Hag, Netherlands)
Project started: October 1, 2017, duration: April 30, 2021
---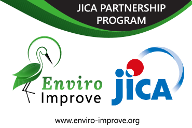 Project financed by: JICA - Japan International Cooperation Agency (Tokio, Japan)
Project started: January 1, 2020, duration: December 31, 2022
---
Advanced Trends in Education and Research of Biochemistry, Biophysics and Biotechnology of Macromolecules (CIII-RS-1310-02-1920)
Project financed by: Evropska komisija (Beč, Austria)
Project started: April 5, 2019, duration: October 1, 2021
---
An Innovative Analytical Platform to Investigate the Effect and Toxicity of Micro and Nano Plastics Combined with Environmental Contaminants on the Risk of Allergic Disease in Preclinical and Clinical Studies (No. 965173)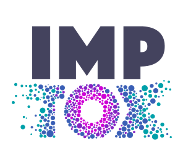 There is an urgent need to understand the risks on human health of micro- and nano-plastic particles (MNPs) that contaminate food and environment. Therefore, the project An Innovative Analytical Platform to Investigate the Effect and Toxicity of Micro and Nano Plastics Combined with Environmental Contaminants on the Risk of Allergic Disease in Preclinical and Clinical Studies aims to create a cross-disciplinary platform to design suitable analytical approaches for determining the extent of the problem in the environment and to our health by evaluating the influence of ingested and inhaled exposure of MNPs contaminated with metals, allergens, pathogenic bacteria and toxins on allergic responses.
The outcome of this state-of-the-art project includes novel tools for MNP detection; improved understanding of the effects of NMPs combined with critical contaminants in the air, water and food on human health and discovery of predictive biomarkers; increased awareness of disease risk in response to MNPs and contaminants; improved communication strategies between science and relevant stakeholders and contribution to blue growth and the health-relevant aims of the European Strategy for Plastics in a Circular Economy; policy-relevant scientific data in support of improved human health hazard and risk assessment and for response and mitigation policies at the national and EU level for policymakers.
Project financed by: European Commission (170 Charlemagne building, Rue de la Loi, Brusseles, Belgium)
Project started: April 1, 2021, duration: March 31, 2025
---
Project financed by: European Commission (170 Charlemagne building, Rue de la Loi, Brusseles, Belgium)
Project started: September 14, 2019, duration: March 13, 2023
---
European Network for Chemical Elemental Analysis by Total Reflection X-Ray Fluorescence (CA18130)
Project financed by: European Commission (170 Charlemagne building, Rue de la Loi, Brusseles, Belgium)
Project started: March 13, 2019, duration: March 12, 2023
---
The Core Outcome Measures for Food Allergy (CA18227)
Project financed by: European Commission (170 Charlemagne building, Rue de la Loi, Brusseles, Belgium)
Project started: November 5, 2019, duration: November 4, 2023
---
Strengthening the potential of algal proteins for food colouring and fortification using high-pressure technology (ANSO-CR-PP-2021-01)

Algal phycobiliproteins (PBPs), mostly phycocyanin (PC) and phycoerythrin (PE), are increasingly recognised as safe and affordable, highly bioactive natural food colourants in place of carcinogenic chemical ones. Their vivid colours originate from covalently bound open-chain tetrapyrrole chromophores. The algal pigments market has been expected to grow at the compound annual growth rate (CAGR) of 4% from 2019 to 2025 to cross $ 452.4 million, with the People's Republic of China as the key trading partner. The challenge for greater industrial use of PBPs as food colourant is to overcome the obstacles related to colour preservation during technological processes and storage, related to their low stability at high temperatures required for food treatment.
High-pressure processing (HPP) allows gentle preservation of food by HP without additives or heat. The advantages of HPP include reduction of energy costs, green food processing, and the conservation of food nutritional values, colours, and flavours. This emerging technology has already shown applications in food texturisation, freezing, gelation, and digestibility.
The general purpose of the proposed project is to employ HPP to PBP-fortified food to preserve and stabilise their colours. PBPs are purified from cyanobacteria and red algae. Our preliminary results show that PBPs' colour is mostly retained after high-pressure treatment up to 5,000 bars. We aim to additionally improve HP stability of PBP colours by adding natural food ingredients (vitamins, sugars, polyphenols, or whey proteins). The second use of HPP is to encapsulate PBPs into solid food matrices, such as starch or whey protein gels, to enforce bioactive activities of obtained products and their overall functional properties.
Through the employment of green HPP, the proposed project will broaden the application potential of PBPs as colourants and nutraceuticals, which can provide safer, healthier, and commercially attractive new food products at an acceptable price.
Project financed by: Alliance of International Science Organizations (Peking, China)
Project started: January 1, 2022, duration: December 31, 2024
---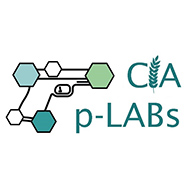 The CIA p-LABs project responds to the specific scopes of the OPCW Plant Biomarker Challenge because it will improve the detection of different CWs related compounds by thoroughly testing the current extraction methodologies, and introducing innovative non-destructive spectroscopic and multivariate machine learning methodologies using leaves as biosensors for detecting CWs signature in the agroecosystems. Integrating complementary analytical chemical methods, the plant physiological responses, machine learning jointly with biomonitoring of plant health, will allow CIA p-LABs to set the highest environmental and human health protection measures towards the CWs impact on human health, environment and agricultural production.
Project financed by: OPCW (Hag, Netherlands)
Project started: July 31, 2021, duration: September 30, 2022
---
Agricultural residues and plastic waste materials as a sustainable source of alternative fuels and valuable chemicals (01DS21008)
Project financed by: German Federal Ministry of Education and Research (DLR Project Management Agency, Germany)
Project started: May 1, 2021, duration: April 30, 2024
---
Twinning of VERIFIN, Finnish Institute for Verification of the Chemical Weapons Convention and University of Belgrade – Faculty of Chemistry (Center for Instrumental Analysis – CIA) (OPCW/L/ICA/ICB-75/21)
The overall objective of this project is that CIA gains knowledge and experience to successfully complete OPCW Chemical Weapons Convention Chemical Analysis Competency Test (CCACT) aiming for the OPCW designation status for environmental sample analyses.
To achieve this, the project will seek to build capacity at CIA in the methods for analysis of chemical warfare agents (CWA) and related substances, e.g. their starting materials and degradation products in environmental matrices.
In line with the OPCW strategic goal to ensure that an adequate capacity is possessed by its Member States in the analysis of CWA and related substances, especially in the developing countries, it is desirable that this capacity is enhanced in Balkan part of Europe.
The stakeholders in this project are CIA, VERIFIN, and the OPCW including the Technical Secretariat and the National Authorities of Serbia and Finland. VERIFIN will be transferring its knowledge to CIA through a series of mentoring and training activities; the Secretariat will provide the administration of funds and management of the project. The National Authorities will facilitate a smooth implementation of the project activities and cooperation of other stakeholders in the respective Member States in order to ensure that project specific objectives are reached and that the project produces a favourable national and international impact in the longer term.
The beneficiary of this project is CIA. The project aims to enable the conditions and knowledge for more laboratories in Europe to gain experience in the analysis of environmental samples and hence benefit from this project's outcomes.
Project financed by: OPCW (Hag, Netherlands)
Project started: October 1, 2021, duration: December 31, 2023
---
Twinning to address the PFAS challenge in Serbia (No. 101059534)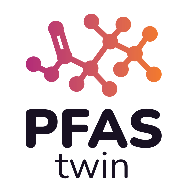 Per- and polyfluoroalkyl substances (PFAS) are synthetic chemicals widely used for more than 60 years to make plastics, firefighting foams, and lubricants, and help create stain-resistant, waterproof, and nonstick products. However, they ended up in the environment and now can be found in the soil, water, sediment, accumulated in human bodies and represent a worldwide challenge. The Serbian national chemicals legislation recognizes these chemicals, but none of the existing scientific or governmental institutions analyze these compounds. In addition, a solution to the challenge of remediation is not in sight. Based on a number of publications in peer-reviewed journals, a number of international projects, and a number of students, the University of Belgrade, Faculty of Chemistry (UBFC) is one of the leading scientific institutions in Serbia. This project aims to enhance networking activities between UBFC and two top-class counterparts, who are leaders in PFAS analysis (IQOG from Spain) and innovative (bio)remediation of emerging pollutants (BRGM from France). In addition, this project will focus on strengthening the research management capacities and administrative skills of the Grant Office from UBFC. This will be conducted through the development of a scientific strategy for dealing with PFAS (WP1), knowledge transfer in the field of analysis and (bio)remediation of emerging pollutants (WP2), networking and promoting joint research integrating creativity and developing new approaches for PFAS remediation (WP3), capacity building of the UBFC Grant Office (WP4), and through dissemination, exploitation and communication (WP5). The expected impact of PFASTwin is to enhance the reputation, research and administrative profile, and networking channels of UBFC and improve its capability to compete successfully for national, EU, and international research funding while simultaneously benefiting partner institutions through new contacts, skills, and collaborations.
Project financed by: European Commission (170 Charlemagne building, Rue de la Loi, Brusseles, Belgium)
Project started: September 1, 2022, duration: August 31, 2025
---
Impact of microplastics originating from formula preparation on protein digestion in infant digestion models (101063185)
Microplastics (MPs) of various morphologies ranging from 0.1–5.0 μm in size have been ubiquitously detected in the environment, food, drinking water, and biota and may pose a threat to food safety, and human health. The highest reported concentration of MPs comes from the processing of foods in plastic packaging. MPs exposure to humans is more prevalent in infants than in any other age group due to the use of polypropylene (PP) based products in formula preparation. The difference in food intake and digestive physiology between infants and adults have been indicated as key contributors to the distinct patterns of proteolysis. In spite of MPs being frequently consumed with food proteins, data on the digestion process of cow's milk in the presence of MPs are not available.




The broad aim of the proposal is to investigate the effect of MPs from plastic packaging material on the digestibility of proteins in adults and infants. The project will focus on specific objectives: comparative digestibility of cow's milk proteins in the presence of MPs (and aged MPs) in adult and infant digestion models; digestion of infant formulas in the presence of MPs in infant digestion models.




The proposed study will use methodology applied in prior research and harmonised protocols for adult and infant digestion. To achieve the proposed aims, the researcher will get training through know-how transfer and research in digestion models, protein analysis, and digestomics from the University of Belgrade, Faculty of Chemistry and get knowledge on MPs preparation and characterization during the short visit to Maastricht University Polymer Department. The proposed project aims to study an issue that




has attracted global attention and therefore, the communication and dissemination measures will be oriented both to the scientific




society and the wider public. The project will generate new knowledge on the impact of MPs on human nutrition and provide data that may be adopted by policymakers.




Project financed by: European Commission (170 Charlemagne building, Rue de la Loi, Brusseles, Belgium)

Project started: May 1, 2022
---
Implementation of innovative solutions, in response to COVID-19 crisis in the Republic of North Macedonia and the Republic of Albania (HF-160)
Project financed by: UNDP Srbija (Beograd, Serbia)
Project started: November 9, 2021
---
Innovative in situ/ex situ treatment of water and sediment polluted with per- and polyfluoroalkyl substances – research on PFOA (104 01.02.2022.)
Project financed by: SOLVAY (Milano, Italy)
Project started: February 1, 2022, duration: December 31, 2023
---
Plastics Monitoring Detection Remediation Recovery (CA20101)
Project started: October 19, 2021, duration: October 18, 2025
---
Metabolomic Fingerprints of Schizophrenia and Bipolar Disorder (L/ICA/ICB-108/21)
Project financed by: OPCW (Hag, Netherlands)
Project started: December 31, 2021, duration: December 31, 2023
---
The recent COVID19 pandemic infection has undisclosed long-standing issues in the translation of drugs from animals to humans or vice-versa. Nearly 75% of emerging human infections worldwide originated from animals; existing drugs for human and animal (H&A) vector-borne diseases (VBD) are scarce, with limited efficacy, toxicity, and finite resources. Emerging environmental problems in pharmaceutical use/manufacturing increase attention in the field. The two drug pipelines are developed independently. Hence, cooperation is needed among different expertise to define how it is possible to develop new drugs in a more sustainable approach.

OneHealthdrugs aims at coordinating the discovery of drugs halting H&A VBD keeping with the principles of optimal profile for both organisms, increasing the quality and delivery technologies. The COST Action is the ideal platform aiming at the integration and generation of synergies among drug R&D experts from the chemical/biological/human/veterinary and earth science within academies, SMEs, industries, governments. The platform encompasses pre-clinical drug discovery, animal studies, and drug delivery. Strategies such as bioinformatics, PROTAC, nanotechnology will be enhanced. OneHealthdrugs will impact in Europe and in disease-endemic countries. The Action will provide a compounds database and a white chart about the discovery of new drugs for H&A infections. Expected benefits include the transfer of academia-industry and Northern-Southern world knowledge. Conferences, training schools for advanced technologies, and STSMs are planned. Novel communication technologies to disseminate the Action results to a broad audience including scientists, stakeholders, and citizens are planned. Young researchers will be trained on advanced techniques.

Project financed by: European Commission (170 Charlemagne building, Rue de la Loi, Brusseles, Belgium)

Project started: May 27, 2022, duration: May 27, 2026
---
Allergenicity Prediction Toolbox for novel foods (101072377)

Introduction of novel foods, such as insects, will strongly contribute to the security and sustainability of our food supply. However, these novels foods need to be safe (EU regulation 2015/2283). Allergenicity assessment is an essential part of the safety assessment of novel foods. Unfortunately, current methods to assess de novo allergenicity lack predictive power and are not validated. Consequently, food producers and risk assessors struggle with allergenicity assessment, slowing down the introduction of novel foods in our food supply. Enabling the safe introduction of novel foods, while protecting humans from unacceptable food allergy risks, calls for a multidisciplinary approach. The ALLPreT consortium is a highly multidisciplinary group of experts from universities, research institutes, hospitals, patient organisations and industry arising from the EU COST Action ImpARAS (Improved Allergenicity Risk Assessment Strategy). This puts them in an ideal position to consolidate their previous collaboration and set up an innovative doctoral training network in this area. The overall goal of ALLPreT is to train the next generation of scientists who can tackle the shortcomings in the current food allergy assessment of novel food products. ALLPreT will train early stage researchers (ESRs) in the core aspects of food allergy risk assessment, immunology, protein chemistry, bioinformatics, in vitro/in vivo/in silico model development and complementary "soft" skills to deliver well educated young scientists, with a unique position within the EU labour market. The ESRs will explore the new field of research on de novo sensitisation by novel foods and develop a toolbox of in vitro/in vivo/in silico allergenicity prediction tools that are scientifically sound, validated and easily usable by industry and food safety authorities. This toolbox will contribute to fast and accurate safety assessment, thereby speeding up safety approval and market uptake of novel foods.
Project financed by: European Commission (170 Charlemagne building, Rue de la Loi, Brusseles, Belgium)
Project started: July 18, 2022, duration: September 1, 2022
---
Sources and occurrence of organophosphate flame retardants in indoor and outdoor environments in Germany and Serbia – human exposure assessment and possible degradation methods (451-03-01344/2020-09/4)
Organophosphate flame retardants (OPFRs) are chemicals that are widely used as retardants, antifoaming agents, additives in polymer-based products and construction materials. Application of OPFRs mainly concerns their adding to materials, rather than chemical bounding. Thus, OPFRs can easily enter the environment and the human body, by ingestion, inhalation and dermal absorption. The interest in OPFRs emerged due to their potential adverse effect on human health.
Project financed by: Univerzitet u Beogradu - Hemijski fakultet (Belgrade, Serbia), Ministarstvo prosvete, nauke i tehnološkog razvoja (Nemanjina 22-26, Belgrade, Serbia)
Project started: January 1, 2021, duration: December 31, 2022
---
GraspOS: next Generation Research Assessment to Promote Open Science (HF-220)

GraspOS aims to build and operate a data infrastructure to support the policy reforms and pave the way towards a responsible research assessment system that embeds OS practices and accelerates its adoption in Europe. GraspOS will focus on extending the EOSC ecosystem with tools and services that will facilitate monitoring the use and uptake of various types of research services and outputs (publications, datasets, software) and will catalyse the implementation of policy-level rewards to foster OS practices. These tools and services will build upon multiple sources of metric data (e.g., OpenCitations, Scholexplorer) including capabilities offered by the EOSC Core, that will be federated in the context of the project, and will take into consideration both contemporary guidelines for Responsible Research Assessment (RRA), like those provided by initiatives like DORA and the Leiden Manifesto, and the suggestions from a diversity of relevant stakeholders. GraspOS will also incorporate piloting activities to co-design, showcase, validate, and evaluate GraspOS's key results considering domain-specific aspects and different levels of OS-aware RRA, such as the researcher (individual/group), institution, and national level.
Project financed by: European Commission (170 Charlemagne building, Rue de la Loi, Brusseles, Belgium)
Project started: January 1, 2023, duration: December 31, 2025
---
International cooperation
Aside from the projects listed above, teachers and researchers of the Faculty of Chemistry cooperate with the following institutions:
Universities and faculties
University of Crete (Crete, Greece)
Laboratoire de Chimie Physique et de Cristallographie, Universite Catholique de Louvain (Louvain-la-Neuve, Belgium)
Institute for Inorganic Chemistry, University of Vienna (Wien, Austria)
University of Aarhus (Aarhus, Denmark)
University of Athens (Athens, Greece)
Institute of Geology and Geochemistry of Petroleum and Coal, Aachen University (RWTH) (Aachen, Germany)
University of Greenwich (London, United Kingdom)
Brno University of Technology (Brno, Czech Republic)
University of Nova Gorica (Nova Gorica, Slovenia)
University of Freiburg - Institute for Pharmaceutical Science - Department of Pharmaceutical Biology and Biotechnology (Freiburg, Germany)
University of Houston - Department of Chemistry (Houston, Texas, United States)
University of Vienna - Department of Pharmacognosy (Wien, Austria)
University of Fribourg - Department of Chemistry (Fribourg, Switzerland)
Dipartimento di Chimica Generale, University of Parma (Parma, Italy)
Department of Chemistry, Adam Mickiewicz University (Poznań, Poland)
Faculty of Chemistry and Chemical Technology (FCCT), University of Ljubljana (Ljubljana, Slovenia)
Montanuniversitaet Leoben, Department of Applied Geosciences and Geophysics (Leoben, Austria)
Faculty of Chemistry, Jagiellonian University (Krakow, Poland)
Faculty of Chemistry, South Ural State University (Chelyabinsk, Russian Federation)
Institutes, laboratories and others
Walter Reed Army Institute of Research (Silver Spring, United States)
National Institutes of Health - National Cancer Institute (Bethesda, United States)
National Institute of Allergy and Infectious Diseases - The Tuberculosis Antimicrobial Acquisition and Coordinating Facility (Birmingham, United States)
CESMA-PROBIO, Proteomic and Biomolecular Mass Spectrometry Center - Institute of Food Science and Technology, C.N.R. (Avelino, Italy)
Research Center Borstel (Borstel, Germany)
Paul-Ehrlich-Institut (Langen, Germany)
Medical University of Vienna (Wien, Austria)
University Medical Center Utreht (Utreht, Netherlands)
Hospital de Dona Estefania (Lisabon, Portugal)
Federal Institute for Geosciences and Natural Resources (BGR) (Hanower, Germany)
Institute of Petroleum Chemistry, Russian Academy of Science (Tomsk, Russian Federation)
Mayo Clinic - Department of Biochemistry and Molecular Biology (Rochester, Minnesota, United States)
Bulgarian Academy of Sciences - Institute of Organic Chemistry with Centre of Phytochemistry - Laboratory "Chemistry of Natural Products" (Sofia, Bulgaria)
Geological Survey of Denmark and Greenland (Copenhagen, Denmark)