About us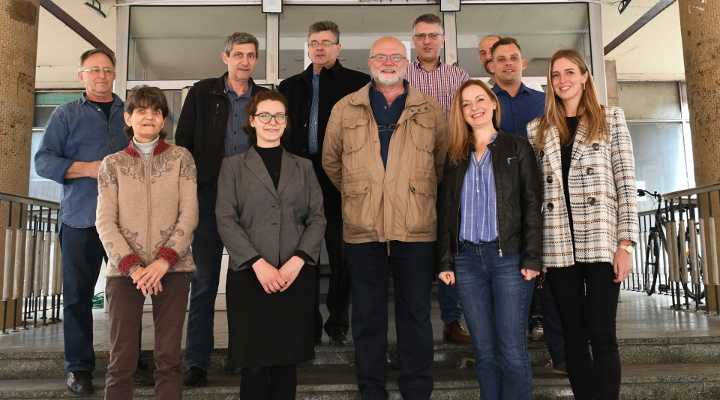 The Department of Applied Chemistry conducts a large number of very diverse researches, many of which have an outstanding practical significance. Members of the Department are engaged in geochemical research of organic and inorganic substances in the earth's crust, which are crucial for finding deposits of oil, gas and other fossil fuels, as well as for determining their composition and quality. Fundamental research dealing with the reconstruction of the paleoclimate, the conditions under which fossil fuels were formed and geological evolution are also represented.
The Department of Applied Chemistry is essential for teaching within the study program Environmental Chemistry and a large number of our research is related to this area. Our research is related to investigation of various pollutants: oil and its derivatives, pesticides, textile dyes, drugs, surfactants, heavy metals, arsenic and many other toxic substances. We monitor their behavior in all spheres of the environment: hydrosphere, atmosphere, lithosphere, and biosphere, as well as complex processes of their transformations and transitions from one environment to another. An important part of our research is related to the development of new methods for the collection, analysis, testing of toxic effects, elimination and degradation of pollutants.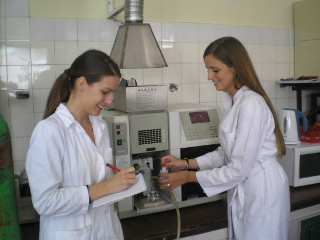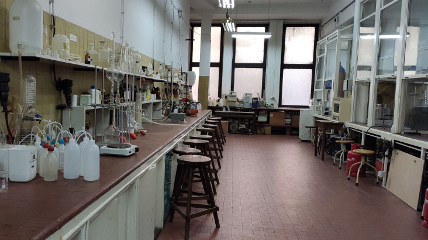 Our research and the collaboration which we have with a large number of institutes and other reputable faculties in the country and abroad allows us to involve our students in research activities that will provide them with knowledge, experience and skills which may significantly ease their search for jobs within the field of chemistry. During basic academic studies, but also within their work on bachelor and master's theses, our students have the opportunity not only to get acquainted with the working principle of a large number of modern analytical instruments, but also to personally use available instruments and gain valuable experience during their use. In combination with courses dealing with international and national standards (ISO 9000, ISO 14000 or ISO 17000), good laboratory practice and quality control assurance (QA / QC), our students are trained for both scientific research and to work as chemists in large number of accredited laboratories.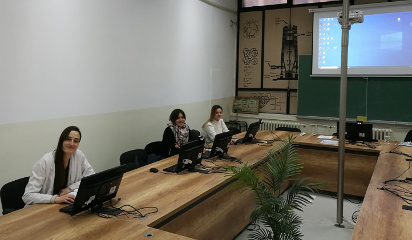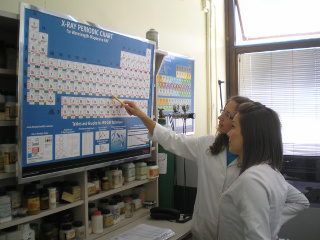 The Department of Applied Chemistry is continuously working on further raising the high quality of teaching at the Faculty of Chemistry. Through the participation of its members in various international projects that have dealt with the improvement of teaching, the Department has managed to provide a range of new instruments, equipment and a computer classroom for the needs of our students.
Thanks to the efforts of the members of the Department, the Faculty of Chemistry has developed another study program, the master academic studies Environmental Chemistry, with a large number of new subjects designed for the needs of this program. Subjects such as Human Health and Environment Risk Assessment, Environmental Monitoring, Quality Management in Environment and Legislature provide opportunities for our students not only to participate in numerous multidisciplinary areas of research, but also to apply for a number of perspective consulting positions related to protection of the environment, and the number of jobs in this field is increasing every year. MSc in Environmental Chemistry at the Faculty of Chemistry provides excellent opportunities for students of other faculties to further develop their expertise in this area.